KECKSBURG V.F.D. Memorial Hall
KECKSBURG V.F.D. Social Club Events
KECKSBURG V.F.D. FISH FRY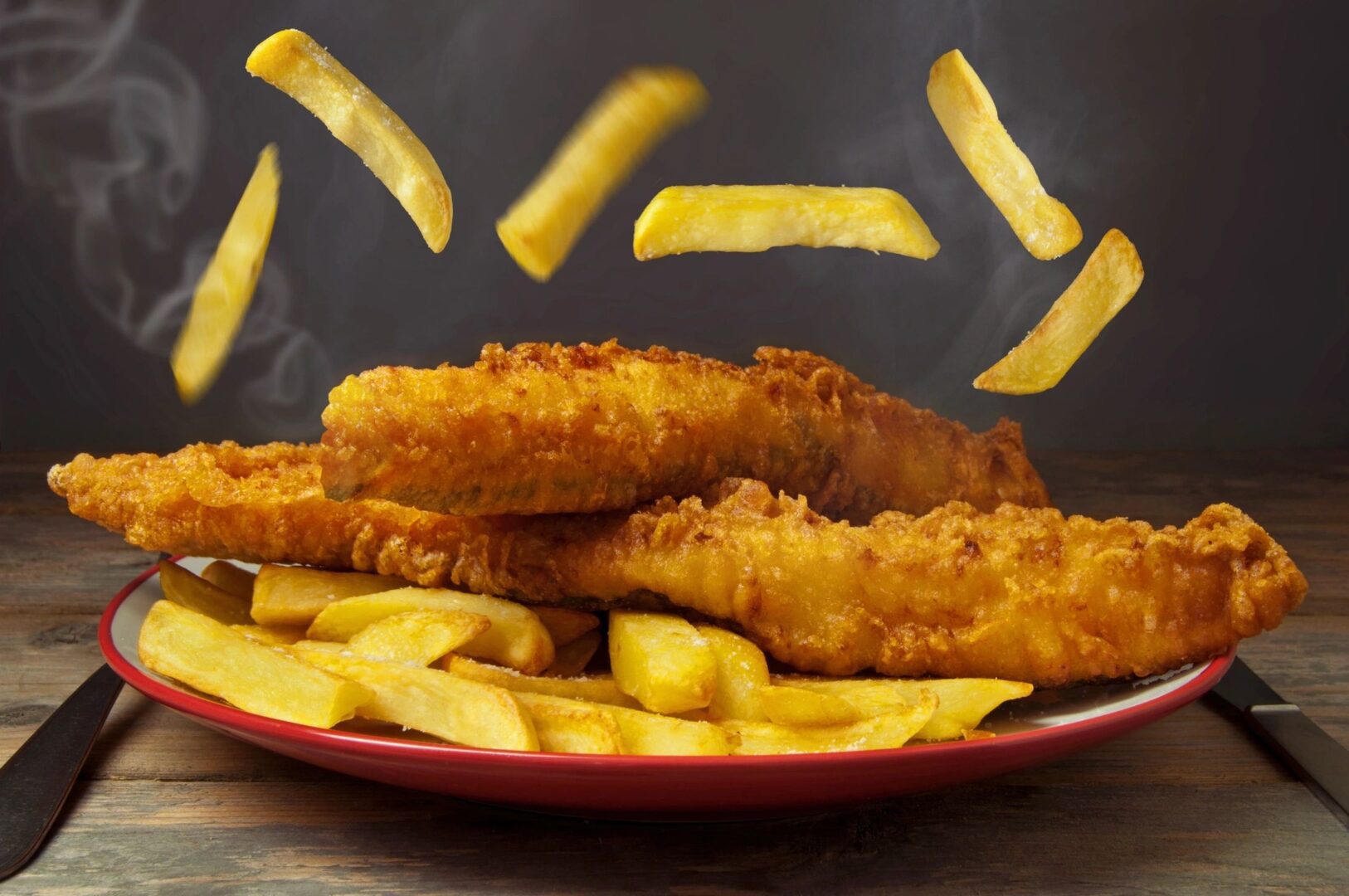 FRIDAY FISH FRY!
Starts Friday February 28th - Continuing Through Good Friday
Benefit: Kecksburg V.F.D.   Held at the Kecksburg Firemen's Club
Doors Open at 11:00 AM to 8:00 PM
CALL    724-423-9540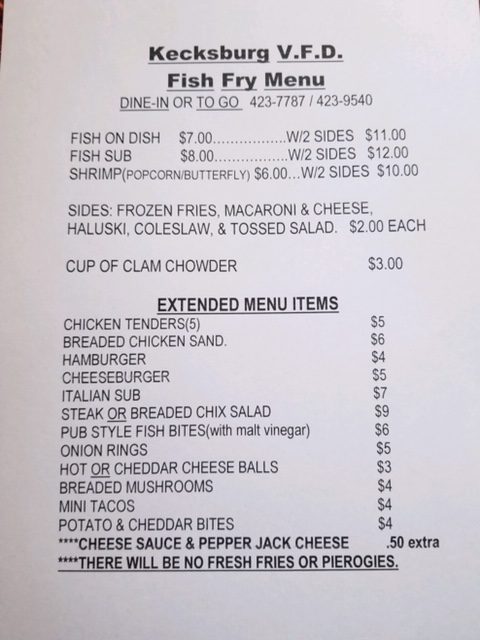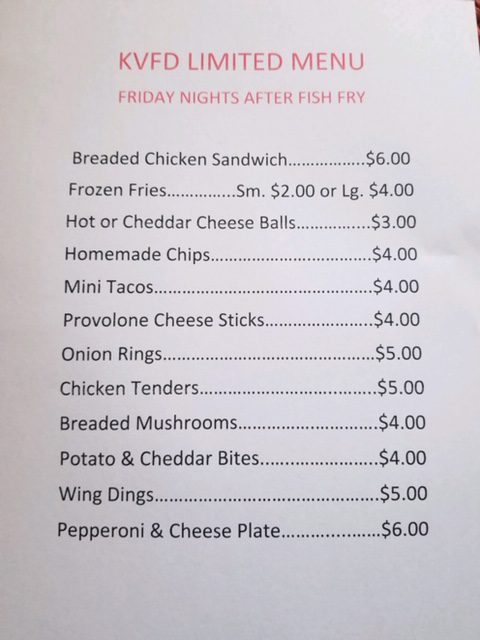 KECKSBURG V.F.D. Breakfast
FIRST SUNDAY OF THE MONTH 9:00 AM TO 1:00 PM
Adults $7.00
Kids $3.00 (5 to 10 yrs old)
Kids under 5 Free.
On the Menu
Sausage Gravy & Biscuits, Pancakes (Plain, Buckwheat, Orange), Sausage, Home Fries, Ham, Bacon, Scrambled Eggs, Juice and much more!​
KECKSBURG V.F.D. Gun Bash
October  2020......... More information will be available or call 724-423-9540