KECKSBURG UFO FESTIVAL 2021 CANCELLED
The Kecksburg UFO Festival for 2021 has been cancelled due to the Coronavirus. As you know, we had 3-5,000 customers and vendors show up to our last festival from all over our borders, and are concerned that such a large crowd could lead to a local outbreak. With respect for all, during these uncertain times, we have once again made the decision to move the festival into next year. I want to thank all for their support because without them we could not do what we do in Kecksburg. We are in different times now and want to keep everyone safe. I also want to thank all our people who come to help each and every year. We are rescheduling the Kecksburg VFD UFO festival for, July 29,30,31 2022. We look forward to seeing you all there and be safe. Please forward this on to family and friends!
Any questions, call 724-423-9540, or 724-423-2580 or email, kecksburgvfd@wpa.net.
Thanks Again!
Ronnie Struble
Celebrating The Kecksburg UFO Incident
December 9, 1965
LET US KNOW IF YOU WERE THERE!
All calls will be private and confidential.
Please Call (724) 423-9540
We would like to thank all the Ad vendors and all the visitors for your continued support! Without you we could not begin to do what we do! Thanks Again!
Noon 9:00 PM
Craft Sales/Show
Parade
2:00 PM (Line Up 1:00 PM)
Enter as your BEST "UFO" costume
Or
A GROUP for a "UFO" FLOAT
Bed Race
4:00 PM
$10/per team entry fee!
First Place winner gets $50
Free T shirts Sponsored by Excel Sportswear
Renegade Ridge Band
7:00 - 10:00 PM
Craft hrs. Noon - 9:00 PM
FIREWORKS 10:00 PM
Sponsored by: Citizens Fiber
Huffman's Auto Sales
Johnson's Heating, Cooling & Plumbing
Sunday
"UFO Hot Dog Eating" Competition
Free T shirts sponsored by
Excel Sportswear.
12:30 PM
Bring your appetite sign up at staff booth.
UFO Conference
Meeting 1:00 PM
EMS Building
UFO Conference featuring 
Anniversary of Kecksburg UFO
Incident! Sponsored by Kecksburg EMS
Donation at door!
Speakers present from around the
Pittsburgh Area.
DONATIONS WELCOME PLEASE
Hay Bale Toss 2:00 PM
Great fun for the whole family!
5:00 PM Festival Ends
THANK YOU for your continued support that helps make this all possible.
Celebrating 56 years of the Kecksburg UFO Incident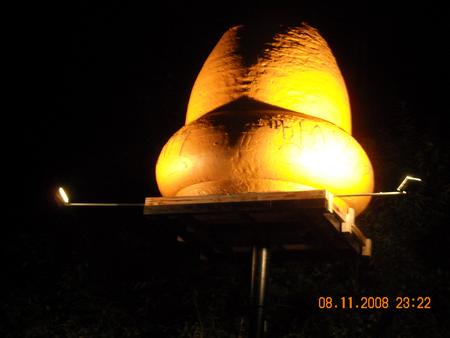 For Information call Kecksburg VFD at